Students from The University of Michigan can complete a Study Abroad program and Internships in Spain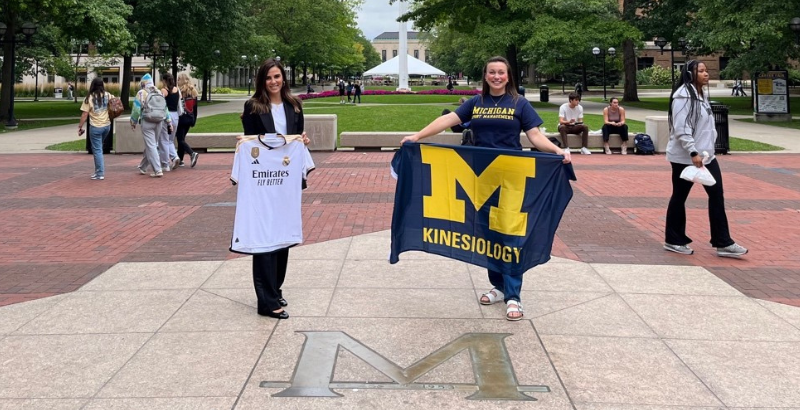 Escuela Universitaria Real Madrid-Universidad Europea and The School of Kinesiology of The University of Michigan have reached a collaboration agreement to offer an international experience in Madrid to Michigan students. The purpose of this agreement is to provide UM students with practical, in-depth knowledge and teach them this dual American and European vision of business and leadership techniques from one of the most renowned brands worldwide, Real Madrid CF.
Winter and Summer programs
Through this collaboration, students at The University of Michigan will be able to complete either a Winter Program that includes four courses and internships, with a total of 15 credit hours, or a 7-week Summer program that includes one course and internships, with a total of 6 credit hours. The courses are Technical Management in Sport Entities, Commercialization and Marketing for Sport, Large Event and Sporting Venue Management and Sales Management and Techniques.
Projects in Sport Business: Business Plan
Students will also complete a course called "Graduation Project: Business Plan" with some prestigious companies that Escuela Universitaria Real Madrid Universidad Europea collaborates with. These projects offer the students a unique opportunity to work in an international environment that promotes their entrepreneurial spirit. During the different study cases, students put into practice the school's five core values: ELITE (Entrepreneurship, Leadership, Integrity, Teamwork and Excellence). The goal is to train them as future ethical leaders, who will provide guidance in accordance with the historical values of Real Madrid C. F.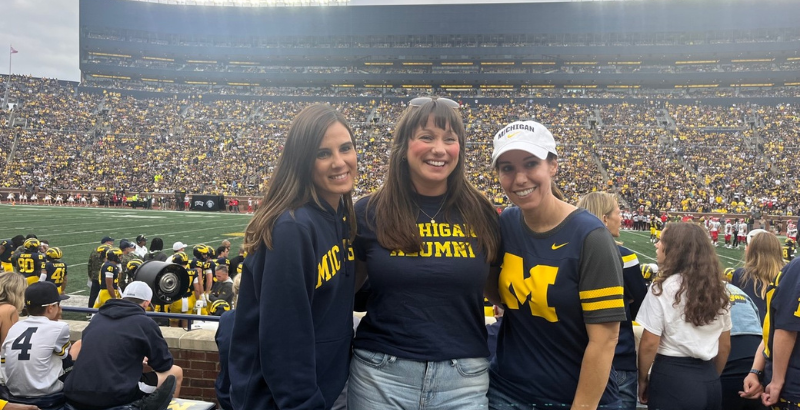 The Real Madrid experience – White Week
Additionally, both the Winter and the Summer programs include the "White Week" experience and visits to the main sports venues in Madrid. "White Week" is an annual event exclusive for students of Escuela Universitaria Real Madrid where highly prestigious figures from the world of sport offer Masterclasses about their daily operations (Marketing, Digital Transformation, Venue Management, Real Madrid Foundation, Operations, Brand Activation, Partnerships, etc.). Additionally, the program offers visits to Real Madrid CF's facilities and other important facilities in Madrid, where students will be able to learn from different business models.
Emilio Butragueño, General Manager at Escuela Universitaria Real Madrid Universidad Europea, stressed the importance of this agreement: "We are very pleased to establish a partnership with such a prestigious, highly ranked university like The University of Michigan. With this collaboration, we seek to offer a different, unique, and impactful international educational experience that combines classes in Michigan and Madrid by highly renowned professionals from the sports industry. This program will definitely help our students stand out in their future job interviews."
The University of Michigan was established in 1817 and is #1 US public university (QS World University rankings 2019-2022), #2 in research volume among US research universities, #18 in World Reputation Rankings (Times Higher Ed, 2022), has 411 all-time Big 10 athletic championships and 29 NCAA Division I teams. The School of Kinesiology is currently the fourth largest school at the University of Michigan, #1 Doctoral Program in the US (National Academy of Kinesiology), #2 College for Sport Management in the US (Niche) and #4 College for Kinesiology/Physical Therapy in the US (Niche).